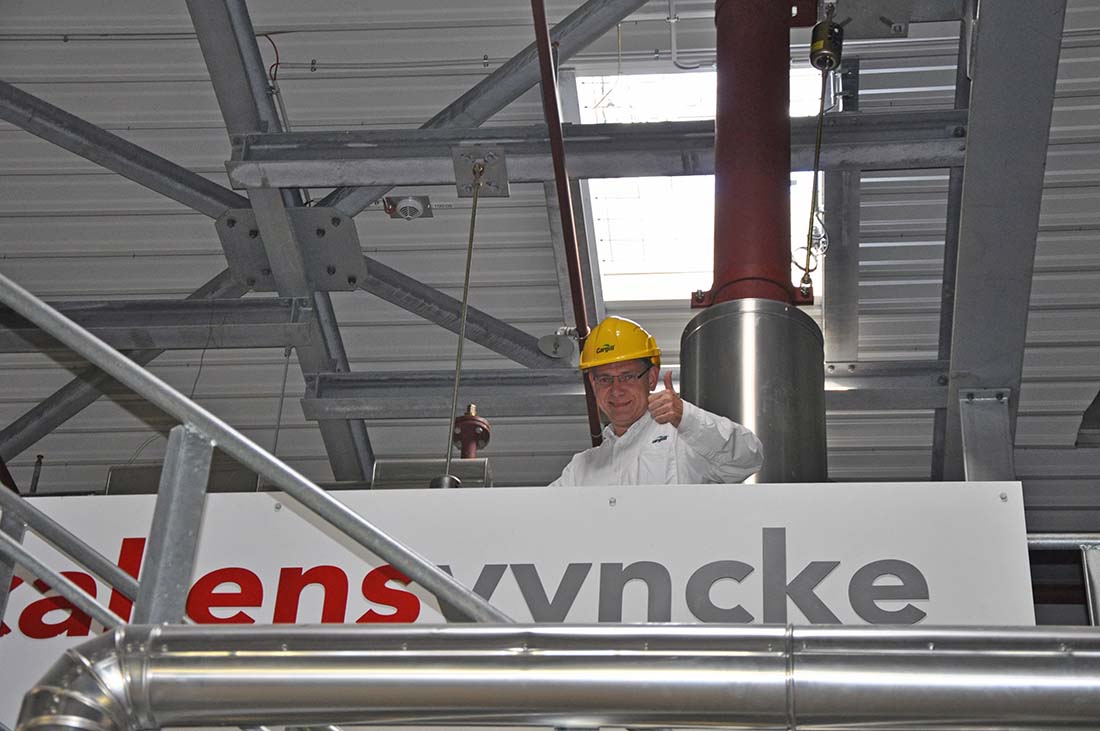 Turbine driven CHP plant in Germany, with island mode
More than a turbine and a recovery boiler
We did not just propose a simple combination of a turbine and a recovery boiler. Instead, we first listened to the issues the customer wanted to solve, and it soon became apparent they suffered from power cuts and reduced reliability of their old fashioned boiler house. Additionally, disruptions in the steam production resulted in day-long overall production stops because of the nature of the process. When diving deeper into that process, we figured out the customer would be able to use excess heat in the malting plant more than regularly.
Although our experiences with CHPs in island mode were modest, we knew this was exactly what we needed to propose for the most beneficial and successful result. Moreover, CallensVyncke was the only one using the opportunity in the malting plant as a facilitator for improved efficiency. Because of this creative thinking, we were granted the project.
The island mode and its challenges
In island mode, the CHP installation can foresee the factory of all its needed electric power when the national power grid goes black. Ever since its implementation, the factory has smoothly switched from grid to island mode whenever necessary.
During the implementation, however, we were faced with extra challenges to our medium voltage solution. This was also part of our engineering and procurement effort, resulting in the installation of a brand new and top notch transformer and MV cabinets. Due to the limited space, a new MV building was raised on top of the existing MV building.
For the readers looking for a nice-to-know: we can tell you this is the plant where we built our highest chimney ever, surpassing 85 meters.
As market leader in the production of phosphate, this company works around the clock. Yet, the company needed a system that still performed efficiently when undergoing regular down times.
Cue enter : the CallensVyncke CHP solutions!