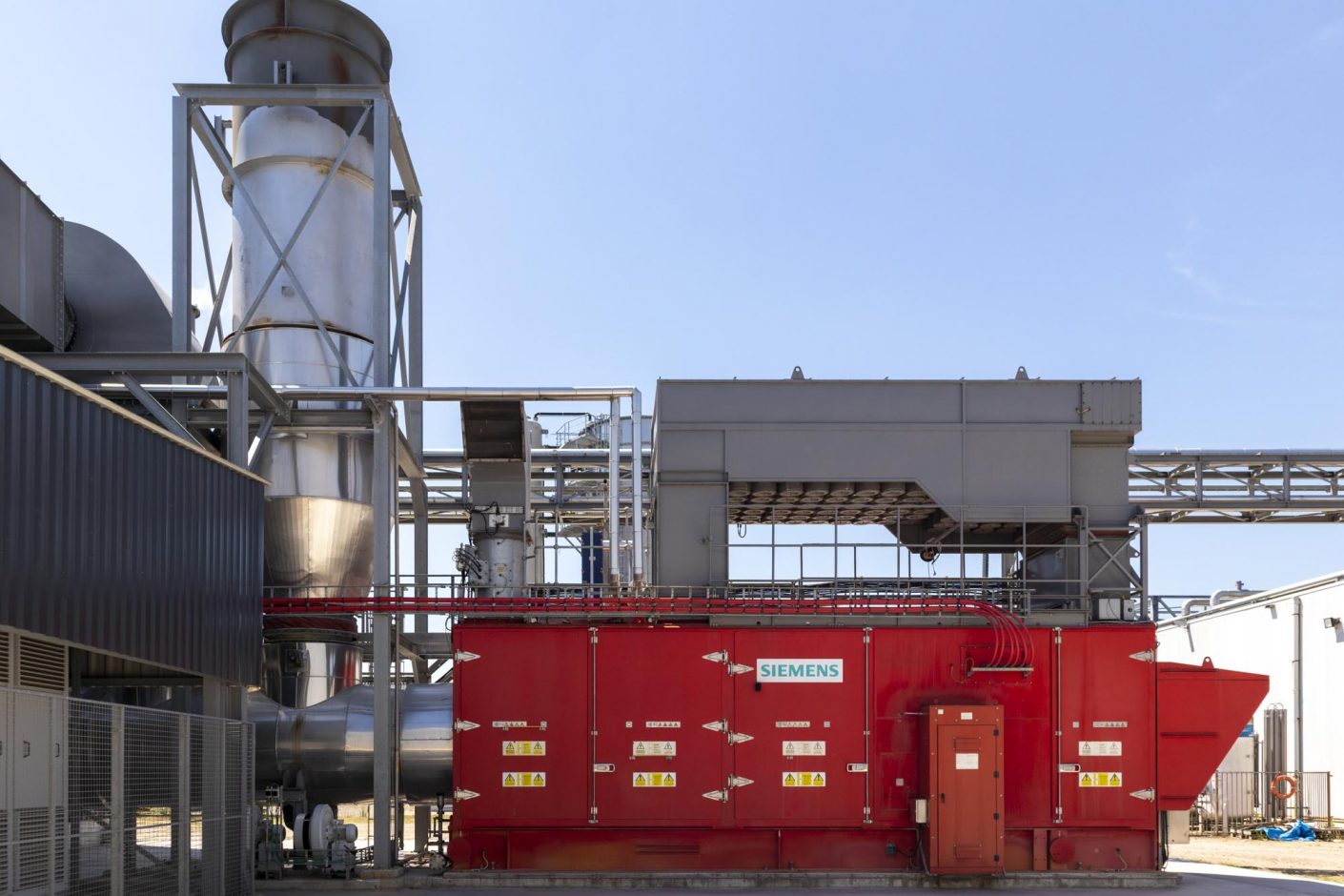 CHP joins forces with biomass installation in high-capacity potato factory
Yes to a continuous flow of steam, no to disruption
Next to sustainable sources of energy, a continuous stream of energy without disruptions is one the company's main priorities.
To meet that need, we integrated two techniques: a flying take-over for the turbine and an extensive boiler management system that even takes into account existing boilers, located up to 300 meters further.
Full capacity with maximum reliability
In consultation with the customer's project leaders, we opted for a flexible system that leaves the customer the choice between diminishing the turbine at low steam demand, or use the steam blow off vent. It's a system that, subsequently, enhances the turbine's reliability and lowers the maintenance cost.
Since the production plant and the energy plant differ from location, it was imperative to control both from a remote location.. We resolved the topic with a custom-made solution.
As one of the few players in the market, CallensVyncke also has medium voltage expertise in house. For this customer we advised an upgrade to a ring configuration, giving much more reliability than the actual star configuration they previously had. Next to that, we also provided the customer with a new high-pressure gas connection with the Fluxys grid, as well as the full civil construction works.
The existing biogas installation of this potato factory couldn't keep up with the rising production capacity. A CallensVyncke CHP installation now boosts the generation of electricity and steam in the most sustainable way.
"For CallensVyncke it's not about the combination of the best heat and the best power, but the best combination of heat and power."