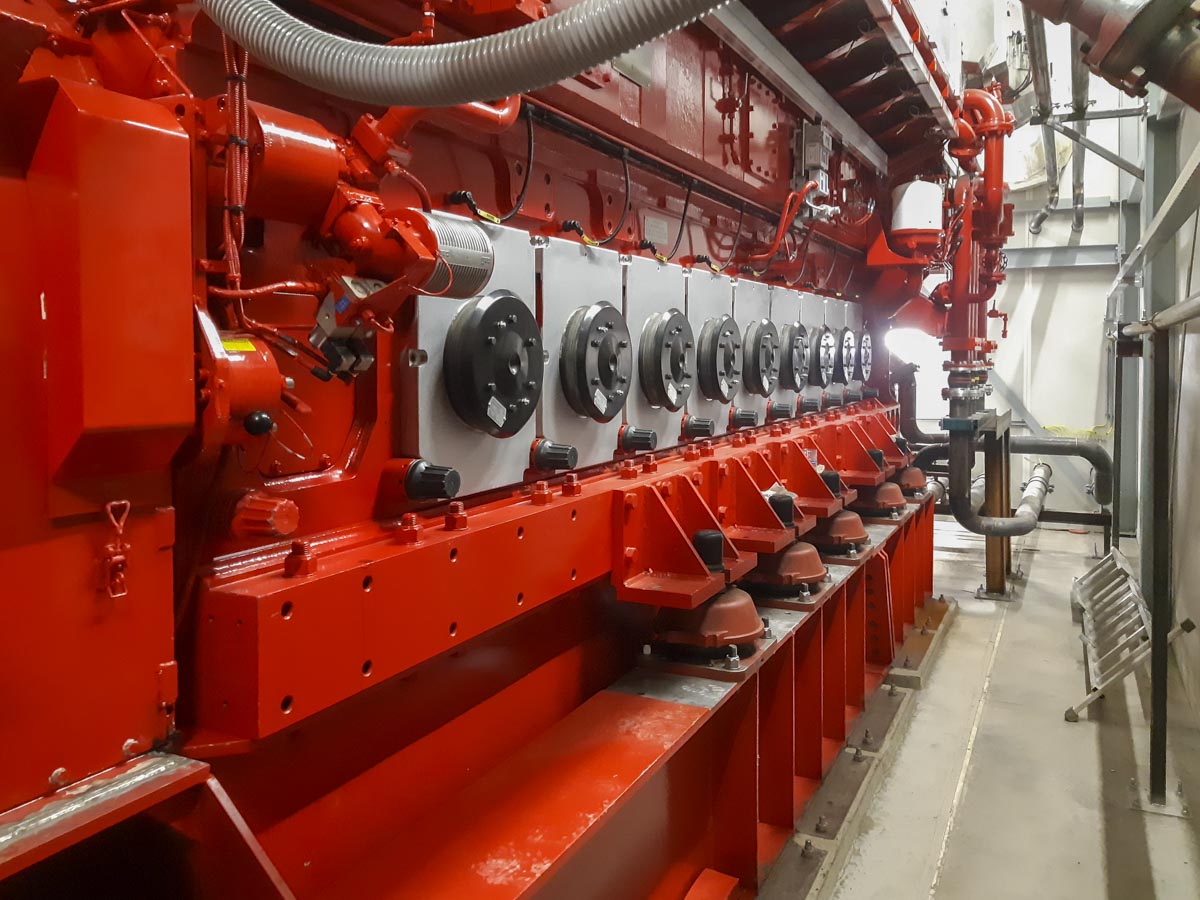 A powerful combination of 4 machines delivers cost-effective energy
From one opportunity to another
A beautiful opportunity to optimize companies' energy network should never go to waste. This cooperation is specialized in wind power, solar power and heating grids, and together we can go even further for an energy transition with impact. By joining forces, we can both take further steps for an energy transition with impact.
After a thorough analysis of the cooperation's end customer, a chemicals manufacturer, we offered a powerful combination of 4 machines to deliver cost-effective energy: a 5 MWe gas engine (including the medium voltage connection to the Transmission System Operator), a 3.5 MWth hot water circuit, a 2.5 tons steam generator and a desalination plant to upgrade the canal water to process water.
Finishing with next-level improvements
Due to the location of the site near the city center, we finished the installation with an NOx reducing system that processes the flue gasses of the engine. That way the emission levels are well below of the current and future norms.
The noise levels brought about another huge challenge for our design engineers. Finally, they were able to mute all noises down to below 35 dB(A) to prevent disturbance to the nearby families living across the canal. They did so by providing the building and all in- and outlets with extra insulation.
In collaboration with energy cooperation Beauvent, we brought a powerful yet sustainable energy system to a chemicals manufacturer close to the city center of Bruges. The company now enjoys a sustainable and cost-effective way of consuming energy.