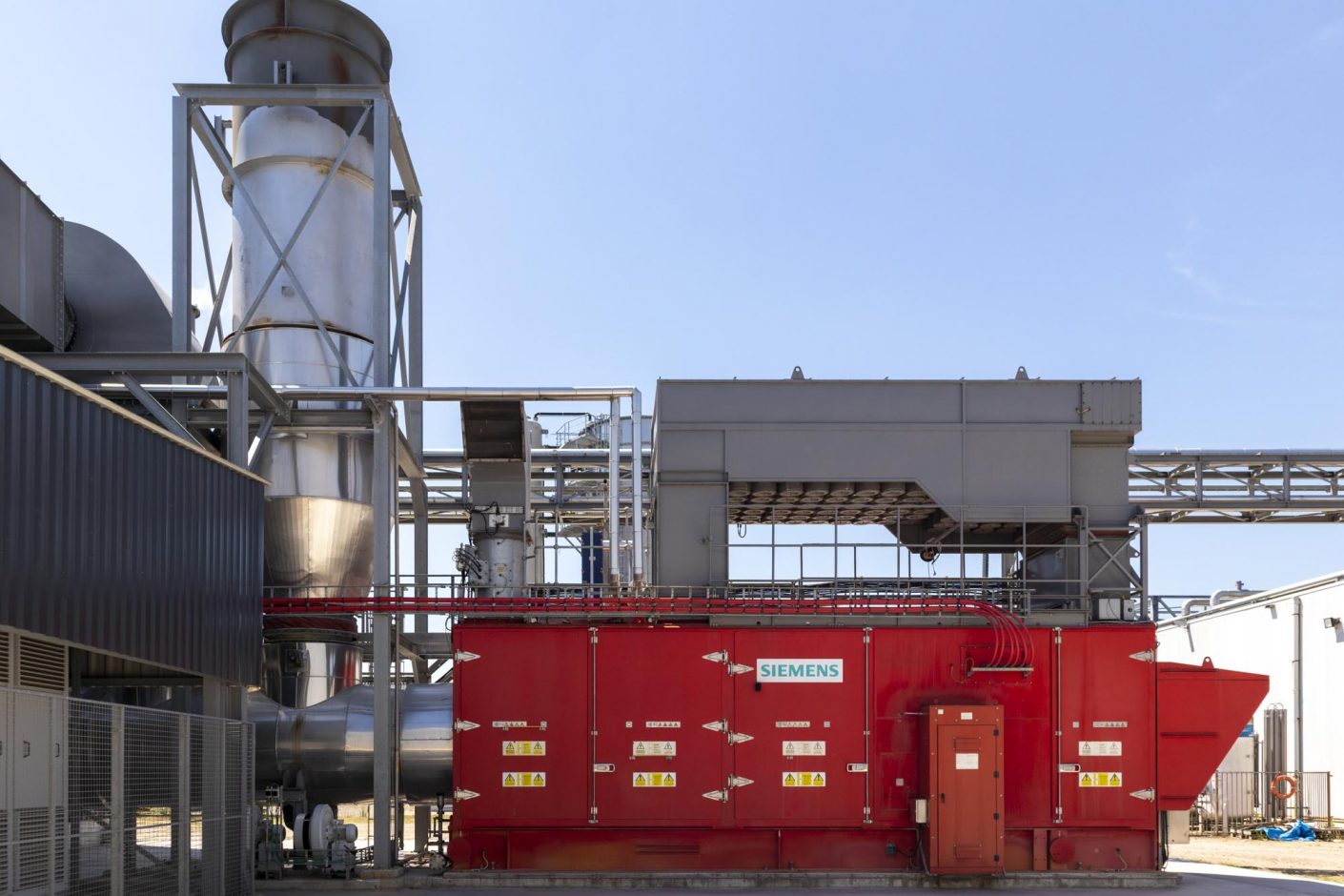 WKK werkt samen met biomassa-installatie in aardappelfabriek met hoge capaciteit
Ja tegen een continue stoomaanvoer, nee tegen onderbrekingen
Naast duurzame energiebronnen is een continue energietoevoer zonder onderbrekingen een van de belangrijkste prioriteiten van dit bedrijf.
We integreerden twee technieken om aan die behoefte te voldoen: een overname in vol bedrijf voor de turbine en een uitgebreid boilerbeheersysteem waarin zelfs de bestaande boilers op een afstand van maximaal 300 meter geïntegreerd werden.
Volledige capaciteit met maximale betrouwbaarheid
In overleg met de projectleiders van de klant, kozen we een flexibel systeem dat pieken en vooral dalen in het stoomverbruik vlot opvangt. Ofwel kiest de klant ervoor minder stoom te produceren, ofwel opent hij het stoomventilatiekanaal.
Met dit systeem verhoogt de betrouwbaarheid van de turbine en verlagen de onderhoudskosten.
Aangezien de eigenlijke productie en de energiecentrale zich op een verschillende locatie bevinden, moesten we beide vanaf op afstand kunnen bedienen. We pakten dit aan met een op maat gemaakte oplossing.
Als een van de weinige spelers in de markt beschikt CallensVyncke ook over expertise in middenspanning. Voor deze klant adviseerden we een upgrade naar een ringconfiguratie, wat meer betrouwbaarheid biedt dan de feitelijke sterconfiguratie die ze eerder hadden. Daarnaast leverden we de klant een nieuwe gasaansluiting onder hoge druk op het Fluxys-net, evenals de volledige civiele bouwwerken.
The existing biogas installation of this potato factory couldn't keep up with the rising production capacity. A CallensVyncke CHP installation now boosts the generation of electricity and steam in the most sustainable way.
"Het gaat hem bij Callensvyncke niet over de combinatie van de beste warmte en de beste stroom, maar over de beste combinatie van warmte én stroom."