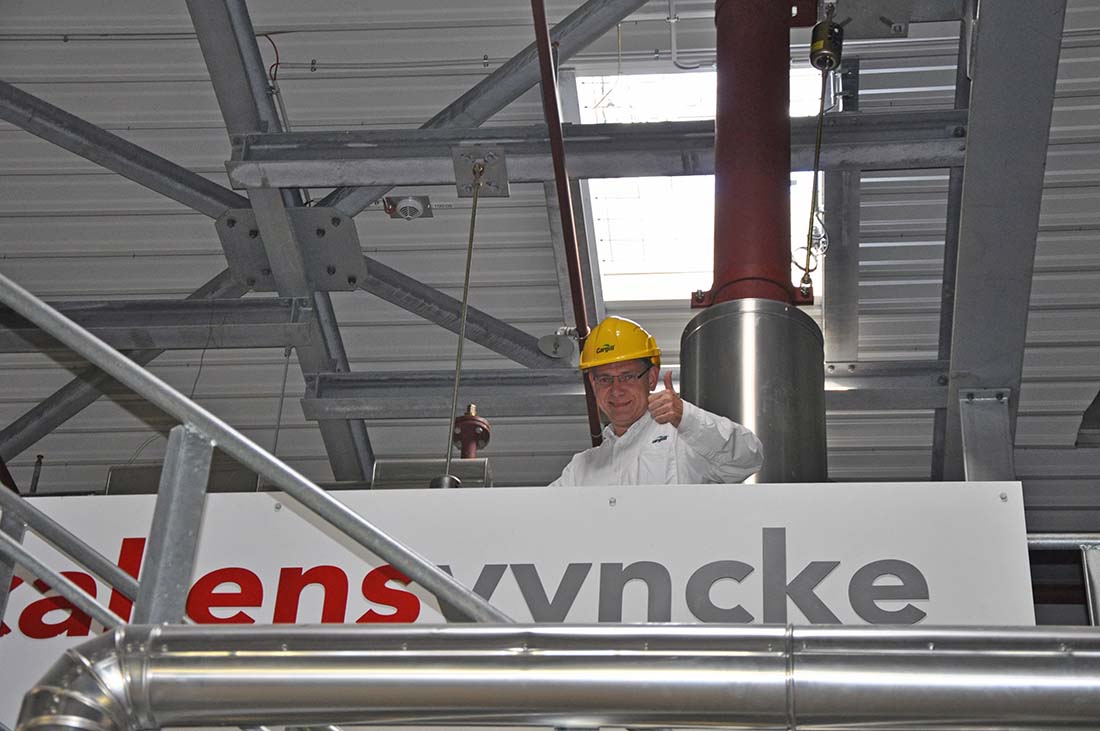 Turbine drijft WKK met eilandmodus aan in Duitsland
Meer dan een turbine en back-upboiler
Voor het probleem van deze klant stelden we niet zomaar een combinatie van een turbine met back-upboiler voor, er was meer nodig. Algemene stroomonderbrekingen en een lage betrouwbaarheid van het oude ketelhuis zorgden immers voor vele kopzorgen, zo leerden we uit onze gedetailleerde bevraging. Bovendien resulteerde de ontregelde stoomaanvoer regelmatig in dagenlange productiestops door de aard van het hele proces. Wanneer we dat proces grondig ontleedden, vonden we al een deel van de oplossing: de klant kon veel voordeel halen uit het gebruik van warmteoverschotten in de mouterij.
Hoewel onze ervaring met WKK's in eilandmodus op dat moment gering was, wisten we 100% zeker dat we deze oplossing moesten voorstellen voor het beste resultaat. Sterker nog: CallensVyncke was de enige aanbieder die deze oplossing aangrepen om de efficiëntie sterk te verhogen. Ons creatieve denken leidde dan ook tot een mooie samenwerking.
De eilandmodus en zijn uitdagingen
Dankzij de eilandmodus kan de WKK de hele fabriek van de nodige elektriciteit voorzien wanneer het nationale net uitvalt. Sinds de opstart van deze WKK ondervindt de productie geen problemen meer en switcht de installatie moeiteloos van het nationale net naar de eilandmodus indien nodig.
Toch bracht de eilandmodus ook uitdagingen mee, op het vlak van onze middenspanning bijvoorbeeld. De CallensVynckeneers, topingenieurs in hart en ziel, voorzagen daarom een gloednieuwe en uitmuntende transformator plus speciale kasten. Die voorzieningen brachten we onder in een nieuw gebouw omdat het oude te krap bleek.
As market leader in the production of phosphate, this company works around the clock. Yet, the company needed a system that still performed efficiently when undergoing regular down times.
Cue enter : the CallensVyncke CHP solutions!