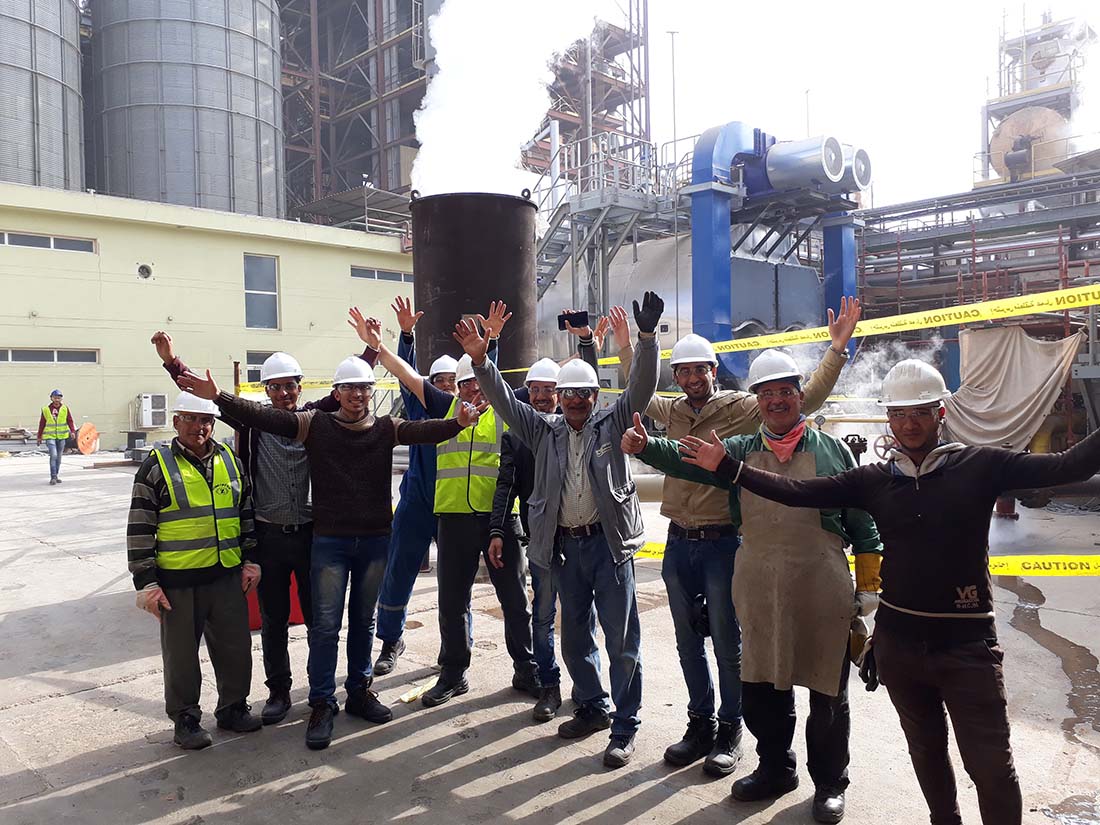 Een WKK op duizenden kilometers, maar zo dicht bij onze kern
Tweede WKK in het buitenland voor deze klant
Dankzij de succesvolle WKK-installatie in de Duitse vestiging van deze klant, wonnen we opnieuw harten met ons ingenieurswerk. Deze keer in Alexandrië, Egypte. Dit project bestond eruit de oude condenserende stoomturbine te vervangen door één volgens het principe van tegendruk. Daarbovenop kreeg de klant een back-upboiler met dubbele branders en verzorgden we de balance of plant. De extreme afstand en culturele verschillende vormden zeker een extra uitdaging, maar dat is net waar wij CallensVynckeneers van houden!
Evenwichtige mix van Belgische voorbereidingen en Egyptische bezoekjes
Na een grondige 3D-scan van de Egyptische site, ontwierpen we het project nauwgezet vanuit onze Belgische thuisbasis in Waregem. De intensieve, buitenlandse bezoeken die volgden lieten ons toe ons werk verder te verfijnen en het ontwerpproces vlot af te ronden.
De grootste componenten van de WKK-installatie voeren we rechtstreeks naar de haven van Alexandrië, op een boogscheut van de site. De kleinere componenten ondergingen eerst een grondige check in ons eigen atelier. Daar tagden we ook alle materialen om ze later vlot te kunnen monteren op het geheel. Dit systeem hielp zowel onze site manager als de lokale vakmannen, voor wie zo'n samenwerking helemaal nieuw was.
De blije gezichten van het projectteam spreken voor zich: met veel trots maakten we van dit uitdagende project een absoluut succes.
As market leader in the production of phosphate, this company works around the clock. Yet, the company needed a system that still performed efficiently when undergoing regular down times.
Cue enter : the CallensVyncke CHP solutions!