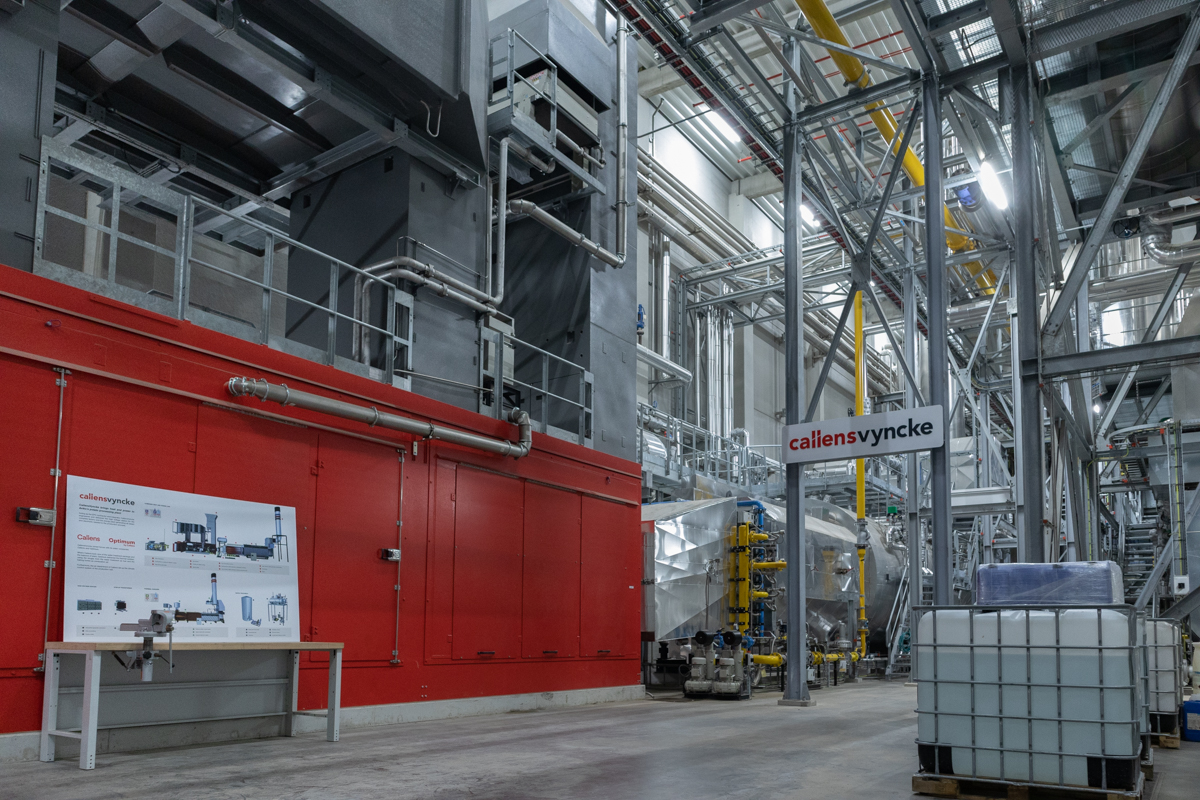 Betrouwbare en slimme procestemperatuur voor hoogtechnologische aardappelfabriek
De nieuwe fabriek zal zich bezighouden met de productie van zowel frieten als aardappelvlokken. Voor de productie zelf is heel veel warmte in de vorm van stoom nodig, terwijl de diepvriesopslag veel elektriciteit vereist. Een combinatie die perfect overeenstemt met de expertise van Callensvyncke!
We waren vanaf de eerste fase bij de bouw betrokken, zodat we de meest gunstigste installatie konden ontwikkelen: een gasturbine gekoppeld aan een stoomgenerator met warmterecuperatie (HRSG). Om de continuïteit van de stoomproductie in de toekomst te verzekeren, zijn het ontwerp en de ruimte voor een back-up-boiler al voorzien.
De eerste kritieke mijlpaal bestond uit een nagelnieuwe middenspanningscabine in een groen veld, die niet alleen onze installatie, maar ook de hele fabriek van stroom voorziet. Een aanzienlijk grote uitdaging. Nog een voorbeeld van ons volledig geïntegreerd project waarmee we het leven van de klant gemakkelijker willen maken.
The first critical milestone consisted of a brand-new green field medium voltage main cabin, feeding not only our installation but also the entire factory. A particularly challenging task. Yet another example of our fully integrated project focused on relieving the customer.
Samenwerking met Optimum by Callens
Ten slotte zorgde Optimum by Callens voor de thermische naverbrander die rookgassen van de fabriek gebruikt om extra stoom te produceren – en tegelijkertijd de geuren neutraliseert. Als kers op de taart hergebruiken we het biogas van de waterbehandeling. Alles samen een voorbeeldproject van groene energie.
Dit project vormt een onderdeel van een grootschalige operatie met de volledige Callens-familie. Lees hun hele nieuwsartikel voor meer informatie
One of Belgium's most famous potato processors is constructing a new high-tech potato production plant that calls for smart and reliable process temperature in many facets.