Efficiently energizing the industrial environment with our customized CHP solutions
A CHP makes you benefit from producing electricity and heat at the same time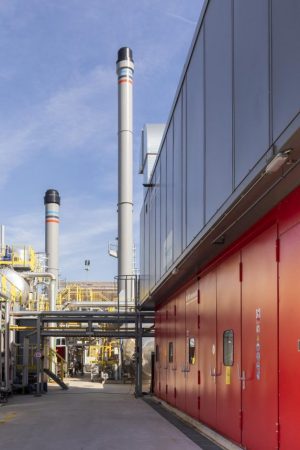 A CHP (Combined Heat and Power) system, allows industrial companies to take control of their energy supply by combining the production of electricity and heat in the most efficient way.
This cogeneration is among the best available technologies to reduce the use of expensive primary energy carriers by up to 20% and CO2 emissions up to 20%. CallensVyncke integrates CHP systems in the production process of industrial businesses and helps to optimize the overall energy flow for customers. We always do this in a turnkey way with a focus on functionality so you can sleep at night. In other words, with us you benefit maximally and worry minimally!
Every customer deserves quality and dedication
From the start, our spotlight always follows the customer. The strong relationship we share is reflected in the quality of the installation and our project management. Our services include:
Discover our CHP projects
Engineered in Belgium, delivered in Europe
With our cogeneration systems, customers from all over the world have optimized their energy supply greatly. Whilst most of them are active in the food, drink, paper or chemicals industry, all sectors that demand the highest levels of continuous energy can equally benefit from our solutions. Have a look at some of the CHP installations we have engineered and installed over the past years.
Stay on top of our ongoing cogeneration projects.
Our VCA** certification is proof of our qualitative safety management system.
For all works, the necessary prevention measures are taken.

Currently reachable by phone via temporary number only +32 56 89 20 69